In a world where no one plays, no one questions and no one ever leaves, four women work in an office high above the city to anonymously return lost items. Everything runs like clockwork – until one day a box mysteriously bounces back…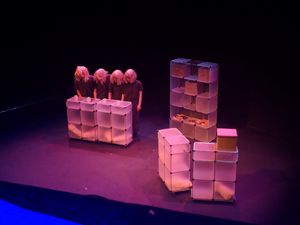 (Click the photo and check their video)
As the women embark in a mission that takes them out of the city and out of their comfort zones, they unwittingly find themselves with the future of humanity in their hands.
The Haste Theatre company met on a Masters in Physical Theatre at St Mary's University College, and they have been working together for the past six years.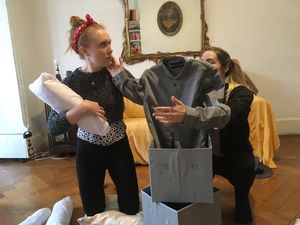 This show was partially inspired by their years of experiences from living in London. So much of their time was concentrated on affording to live there that they forgot to really live.
"We are fascinated by the lives of people working in the city, working to targets, being defined by your job, seemingly living only to earn money," said Elly Beaman-Brinklow, a member of the company.
A book called The Year of the Hare by Arto Paasilinna was another inspiration for the show. In this book, a man nearly hits a hare in the road and ends up leaving his current life in pursuit of adventures with and because of the hare. Many other ideas later came into play.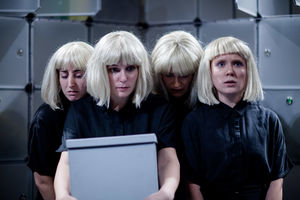 "We realised we were creating, in our own way, a state of the nation piece," said Elly.
Multi award-winning Haste Theatre present their newest show, a darkly humorous look into a bleak but possible future. Where the Hell is Bernard? is visually striking theatre combining live songs, puppetry, movement and clown.

Show dates and times:

27.05. 23:00 – 00:00

28.05. 23:00 – 00:00

29.05. 20:00 – 21:00

30.05. 20:00 – 21:00

31.05. 20:00 – 21:00

01.06. 20:00 – 21:00

Venue: Divadlo Inspirace.

Back