Need to feed your intellectual spirit? If you've got the urge to don an elegant gown (or your best button up), and sip Pinot Noir in a beautiful venue in Malá strana, then listen up! Ladies stop swearing, gentlemen buy some flowers, and go to see…
438 years ago, James Napier made a terrible mistake, and he's been trying to undo it ever since. Hear stories of a gambler, adventurer, and lothario on a quest to find anyone who can beat him.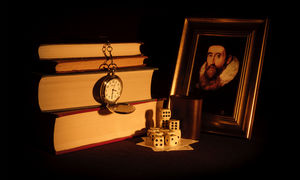 This solo play captures the spark of Wilde's little known first foray on to the stage - an American lecture tour as an arch, 26-year-old young poseur.