You know all of the greatest pieces backwards and so you're more excited about the details and new forms. This shows are made for you to examine them, take your chance!
The story of the mysterious World War I battle which holds mythical status. A Chaplinesque silent movie performed live, where comedy meets history via mind-bending staging techniques.
Prepare to be bowled over by Shakespeare's hilarious tale of twins, mistaken identity and love. This robustly physical circus and Commedia-inspired second Prague Fringe production from the Australian Shakespeare Company's Graduate Players will sweep you away!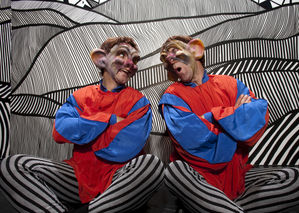 Back