They have Asian features, but Czech passports. Two cultures intertwined in one body. A text-based physical piece on the issue of identity by second-generation Vietnamese immigrants in the Czech Republic. A development of the 2018 Prague Fringe sell-out show.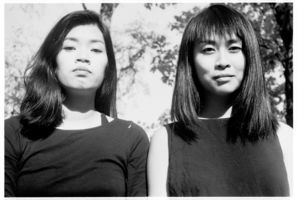 Vi and Ňun met around the ages of 20, after being cast into a physical-theatre piece called Disconnected by the Prague theatre ensemble Farm in the Cave, directed by Viliam Dočolomanský. While in Pilsen one day in 2015, their shared sense of humour and desire to produce a theatre performance brought them together to create a theatre piece that is out of the comfort zone among the Czech theatre scene.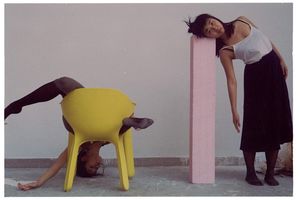 The idea for the show stems from Vi and Ňun's personal experiences being viewed as foreigners in a country, Czechia, that they consider home.
"As we became closer as friends, one to the other created a safe space to share the paradoxical life happenings that were connected to our 'Vietnameseness' in the environment of Czechs," they said.
The play not only presents the situation of the third biggest minority in Czechia - the Vietnamese - but it also offers a bigger picture, a closer look into what the entire world is currently going through, given the possibility to migrate from one place to another.
Don't miss learning how to put on shorts without using hands at their show!
Show dates and times
28.05. 21:30 – 22:20
29.05. 21:30 – 22:20
31.05. 21:30 – 22:20
01.06. 21:30 – 22:20
Venue: Museum of Alchemists