The story of a grotesque cake decorating shop in the Dordogne that has been secretly making fake weather since 1982. Twonkey is an award-winning one-off.
'Mind bending fables' **** (The Times). 'He creates wonderlands of weird' **** (The Scotsman).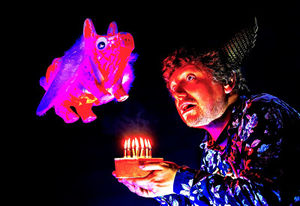 Mr. Twonkey is played by Scotland's own Paul Vickers. Before performing, Vickers was in a band called Dawn of the Replicants. He gets a lot of his inspiration from shows from the band members, but also from many people he surrounds himself with, including his flatmate, brother, and show collaborators. Although it's a one man show, many other personas are represented in Twonkey's shows because of this.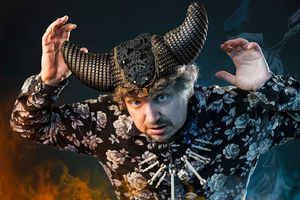 "I usually start with an echo of an idea," Vickers said when asked where he got his idea for this show.
The thing that inspired him most to create the show was the idea of a conspiracy theory based around creating a machine that could create all the weather in the world. In the show, all the weather has been erased and replaced by fake weather and it's replaced by a factory that operates in France but the front for it is a cake decorating shop. The conspiracy is that the reason why we are having such bad weather at the moment isn't because of climate change, but it is largely due to the fact that we are receiving weather which is badly constructed.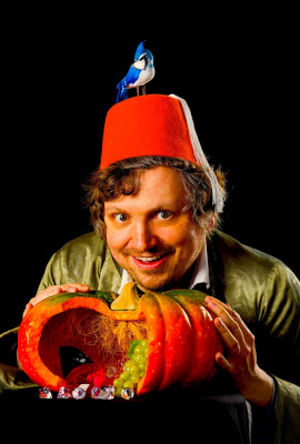 It's a variety show with puppets and stand-up comedy, that has been described as its own genre because it simply doesn't fit into any current genre of theatre.
Winner of the 2016 Malcolm Hardee Award for Comic Originality.
"A musical comic with an operatic imagination" 4 stars Beyond the Joke

"He's a one-man cornucopia of the bizarre" 4 stars Fringe Guru

"He creates wonderlands of weird" 4 stars The Scotsman
Show Dates/Times:
24.05. 21:00 – 22:00
25.05. 21:00 – 22:00
26.05. 21:00 – 22:00
Venue: Café Club Míšeňská