Tropez!
Nathan and Ida(England, Australia, Italy, Sweden, Ireland)
A cocktail of outrageous characters, classic farce and zany adventures: double award-winning comedy duo Nathan & Ida return to Prague Fringe with a brand-new, fast-paced adventure! Love, friendship and following dreams on the Riviera. C'est si bon!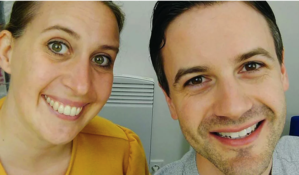 Tropez! Is named after the location that it's set in: Saint-Tropez in the French Riviera. It involves two lead characters, a cat-burglar and gigolo, who fit the bill of "not belonging" in their location, a glitzy, glamorous, high society world. The story conveys the struggles they face to fit in and went from there.
"We were inspired by the buddy adventure, screwball theft and heist films of the 50s and 60s. Movies featuring Audrey Hepburn, Cary Grant and Grace Kelly getting up to no good in beautiful places were definitely in the research pile, but we also caught up with some Hitchcock classics for some real drama, and even The Great Muppet Caper for that truly inspired wackiness!" said Ida.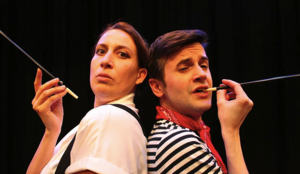 Nathan and Ida have been performing together for over ten years. They've performed in a wide variety of theatre including Shakespeare, modern drama, classic comedies and improvised murder mysteries. Their collaboration as "Nathan & Ida" really began though in 2016, when they started to write Nathan & Ida's Hot Dog Stand.
"We find that long car journeys, travelling to our next gig, are a great chance to explore new ideas. The seed for Tropez! was first planted that way. And there's already another show brewing!" said Ida.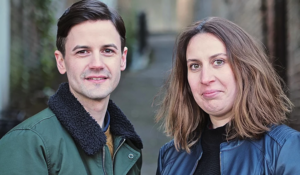 Three words to describe their show according to Ida would be Sun, Style, and Skulduggery!
"You can't have a Nathan & Ida show without a large number of bizarre characters getting up to hare-brained adventures, all played by us! We promise a lot of laughter, physicality and glitz."
Show Dates/Times:
29.05. 18:15 – 19:05
30.05. 18:15 – 19:05
31.05. 18:15 – 19:05
01.06. 18:15 – 19:05
Venue: Divadlo Kampa