Gabriel Syme has been recruited into the Philosopher Police to infiltrate the Supreme Council of Anarchy, where he gradually reveals their shocking truth. A comedy featuring one actor, 20 characters… and an elephant.
The show was created for Nelson Fringe in New Zealand in 2018 (where it won Best Show, Best Solo Performer and Best Director). It is an adaptation of a book by GK Chesterton.
Creator of the show, Giles Burton, said "originally my friend Alasdair Satchel, who has brought several shows to Prague Fringe, was looking at adapting it, but when he decided it wasn't for him I had a look. I loved the feel of secret agents that remind me of Conrad or Buchan, but also the crazy modern day 'deep state' conspiracy theories."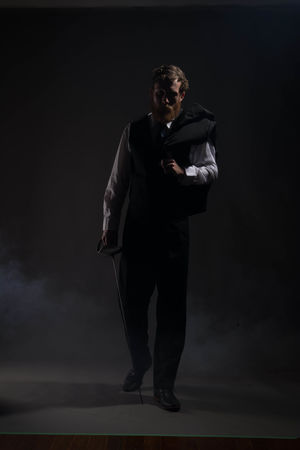 When Burton first heard this idea of the show he immediately thought it would make a great one man show that portrays twenty characters (and an elephant.)
"In a sense it is classic farce where one perfectly logical step follows another but rapidly ends up in a crazy place," he said.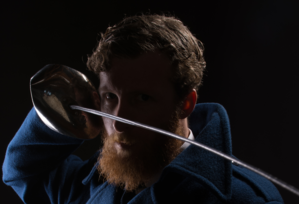 The show takes the audience on a twisting journey where every so often you get pulled up with a revelation that is utterly bizarre, but makes total sense in the context. This is the play to come and see if you want a break from the challenging, serious and earnest.

According to a reviewer it is an inspired rebuttal of the people who organise anarchy.

Winner: Best Show, Best Director, Best Solo Performer, Nelson Fringe 2018.

27.05. 19:45 – 20:45
28.05. 19:45 – 20:45
29.05. 19:45 – 20:45
30.05. 19:45 – 20:45
31.05. 19:45 – 20:45
01.06. 19:45 – 20:45

Venue: Divadlo Kampa

Back