A solo performance about a primate's struggle to overcome the confines of captivity. The play explores the complexities of identity in post-apartheid South Africa and in the human race in general. 2015 Silver Ovation Award, National Arts Festival, Grahamstown.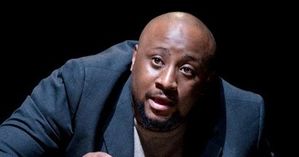 (Click the photo and check their video)
This adaptation puts 'Red Peter the Ape' in a South African context compelling him to irradiate his survival in post-apartheid existence. The fundamental structure of the story remains the container while, Red Peter's journey presents us with an opportunity to explore the tension between self and other. This borderland between human and animal presents the insatiable desire to become a hope for the process, for progress, for change, for a way out in the world laden with racism, sexism, chauvinism, tribalism, and more.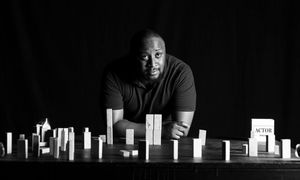 Tony Miyambo has been performing the show on and off for eight years. The adaption is the brainchild of director Phala, O Phala who approached Tony to create the project to fulfill his masters in 2011.
"Franz Kafka's original text resonated with us because at the heart of the text lives a complexity that addresses issues of otherness and identity," said Tony.
Three reasons to come the show?

- The show is internationally acclaimed by touring in Europe, South Africa, Botswana, and the United States. It has been nominated and won numerous awards.

- The show is a unique adaptation of Franz Kafka's text, a conversation across time and continents that is still as pertinent today as the day it was first penned.

- The performances in Prague are part of a world tour that will have the show traveling to Dubai, the United States and multiple venues in South Africa.

Show dates and times

27.05. 21:30 – 22:25

28.05. 21:30 – 22:25

29.05. 21:30 – 22:25

30.05. 18:30 – 19:25

31.05. 18:30 – 19:25

01.06. 18:30 – 19:25

Venue: Divadlo Inspirace

Back