Using 'The Night, The Pharmacy, The Street' as a catalyst, two award-winning youth theatres come together to devise an original double-bill that explores the cyclical nature of life, from a Generation Z perspective. Is history repeating itself? Are you?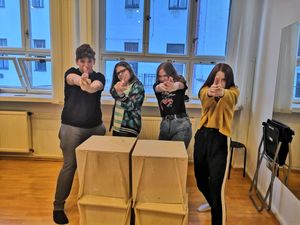 Prague Youth Theatre and The Rijeka Youth Theatre have worked on several projects during the last few years. Both theatres are focused not only on drama but also put a significant emphasis on the pedagogical aspect of theatre. With their main goal being tackling individual and social issues through drama and offsetting a mental change in participants, TRY theatre and Prague Youth Theatre share many same values and beliefs when it comes to the benefits of drama in youth development. The first collaborative project happened in 2017 in the form of a summer theatre camp, and it's been an annual summer activity since then.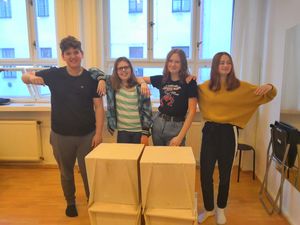 The scenes and characters of Inheritance have been devised by the students themselves. Building on the bases of their own life experiences and familiar situations, they have written and produced a piece in close collaboration with each other, a new and exciting experience for everyone involved.
"Both youth theatres are really privileged inasmuch as the young people working on this particular project are an endless source of creativity," said Liam Hallahan, PYT Acting Teacher.
Despite the distance between Rijeka and Prague, the companies believe it is safe to say that the pieces created by the two groups will complement each other.
"This will also be the first time the two theatres will perform together in a play, so we're pretty excited to explore this side of a collaboration as well!" said Enea and Maja, TRY Theatre Acting Teachers.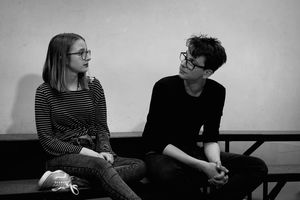 Three Reasons to come to the show according to Liam:
1. See the raw talent of some new young writers and performers!
2. Experience social issues through the eyes of young, ambitious people
3. Be the first-ever audience to witness a project created and performed in collaboration between Rijeka's and Prague's top youth theatres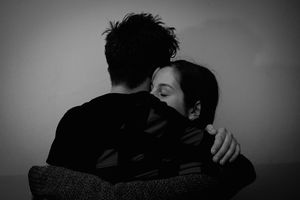 Show dates and times:
24.05. 19:45 – 20:45

25.05. 19:45 – 20:45

26.05. 19:45 – 20:45

Venue: Divadlo Kampa

Back