Confused and fed up, Dundee-born Taylor heads back to her home town for a night out where she begins a journey of self-discovery with the help of ABBA, Rabbie Burns and vodka. Taylor Dyson created and stars in the show, directed by Calum Kelly. Together they are Elfie Picket theatre company.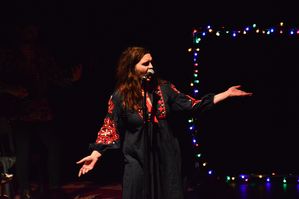 Ane City challenges themes of identity, 'Scottishness' and what it means to be a young woman, with spoken word, live music and comedy. "We wanted a show that said something about modern living through a medium that was engaging and explored Scottish dramaturgical conventions," said Taylor.
When they created this show, they "felt there wasn't enough representation of Scottish women in theatre, or at least a realistic representation and this fuelled us to create the piece," said Taylor.
Taylor recently graduated from MLitt Theatre and Performance Practices at The University of Glasgow. She performed Ane City as her master's thesis. Calum also recently graduated from MLitt Playwriting and Dramaturgy from The University of Glasgow.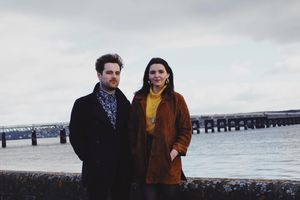 Ane City is a new piece of writing with politics, vodka, Rabbie Burns and ABBA! Join Tay on her night out and come see this special preview performance ahead of their Edinburgh debut in August.
Show Dates and Times:
28.05. 19:30 – 20:25
29.05. 19:30 – 20:25
30.05. 19:30 – 20:25
31.05. 19:30 – 20:25
01.06. 19:30 – 20:25

Venue: Café Club Míšeňská

Back